Messsage from the Department Head...
Bachelor of Engineering Technology Honours in Electrotechnology degree programme is designed with the total credits of 120 to 129. Specialization courses are offered from Level 2 – Semester II onwards after selecting the students for different specialization areas. 
 The course units are designed to produce graduate engineering technologists with a broad knowledge in Electrotechnology with relevant foundation knowledge in Mathematics, Basic Sciences, Information and Communication Technology. Course units under complementary studies provide the relevant non-technical subject knowledge to complement the technical subjects.
 A student who has completed the Degree of Bachelor of Engineering Technology Honours in Electrotechnology will be able to demonstrate that they have knowledge and understanding of the core subject areas of:
Electronic fundamental (Analog and Digital)
Electrical circuit analysis and design
Electronic control and instrumentation
Microcontroller-based design
Electrical power, electrical machines and electrical installation
Communication technology
Computer systems, computer architecture, and computer programming
Engineering measurements
Mechatronics and industrial automation
Industrial engineering, industrial health and safety, and business law
Principles of management
Mathematics and computer-based applications
 The structure of the curriculum with all course units available for a student who wishes to specialize in Electrotechnology programme : Click Here
 Following laboratories and units of the department are equipped with advanced and modern facilities.
      Electrical and Electronics Laboratory
      Electrical machines & communications Laboratory
      Measurement Laboratory
      Computer laboratory
Electrical and Electronics Laboratory
The Electrical & Electronics Laboratory is well equipped and caters to the needs of students according to the syllabus. The laboratory can facilitate around 40 students at one time. In this lab, the practical of courses such as Applied Electricity, Analog electronics and Digital Electronics are conducted.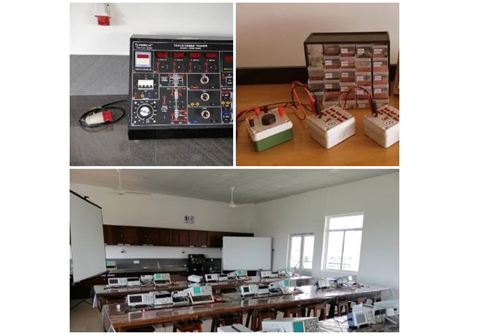 Electrical Machines and Communications Laboratory
This laboratory is equipped with ANSYS package software such as HFSS, Designer, Q3D Extractor, and Siwave which can be used for PCB designing, antenna designing, electromagnetic simulation etc.  Chemical free automated PCB prototyping machine with latest technology used for printing circuits and Educational trainer kits used to enhance the technical skills of students and to teach the basic principles of energy and electricity are also available in the laboratory.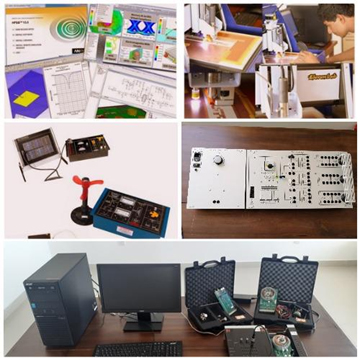 Various types of electrical measurements are used in electrical engineering practice for measuring the different electrical parameters like voltage, current, power, unknown parameters etc. with precision & calibration of different types of instruments.
The measurement laboratory is equipped with electrical and electronic measuring equipment as well as physical, thermal, mechanical and surveying equipment. Proper use of measuring instruments is essential in order to obtain accurate measurements as well as to maintain measuring instruments in good condition.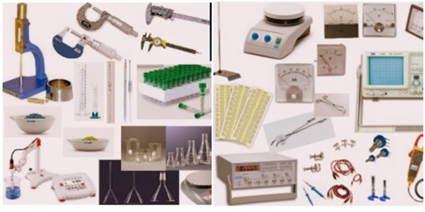 The computer laboratory can accommodate around 70 students and each computer has the latest technology with internet facilities. Logger-Pro useful for data collection are installed on computers. Practical sessions of course units such as object oriented programming, computer programming, telecommunication technology, web designing and statistics for engineering technology are conducted in this laboratory.
Third Year students (2017/2018 batch) of the Department of Electrotechnology in the Faculty of Technology, WUSL,demonstrated their unique skills and technological abilities acquired during their studies for the past years in the faculty. Students, in three groups, showcased their talents on Design and Implementation of Sensor Based Circuits. The designs were supervised by Mrs. Shyama Wickramasinghe under the guidance of Dr. (Mrs.) J.M.J.W. Jayasinghe, Head, DET.
Some of these products were also presented in the Wayamba Chapter stall in IESL Techno Exhibition, in 2017 and 2019, leading to win Silver and Gold Awards respectively. 

Radar System: Detects an object and identifies the position of the detected object by measuring angle and distance between the identified object and the System Unit.

Demonstration of Smart House System in which lighting system, adjustable roof, doors, etc. are controlled using sensors, in Techno 2019 Exhibition organised by IESL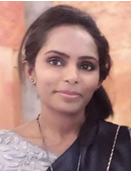 Mr. T. M. Priyashantha Tennakoon
Lecturer (Probationary)
BSc (Hons)(Eng.), (University of Ruhuna, Sri Lanka)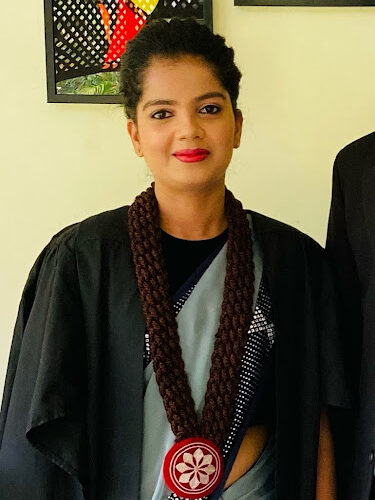 Academic Supportive Staff Profiles

L.W. Kushan Tharuka
Demonstrator
MSc in Electrical Engineering (Reading), BSc (Hons) in Electrical and Electronic Engineering.

W.S. Devindi
Demonstrator
BEng (Hons) in Electronics and Communication Engineering, MIET.
Piyumika Abeyrathne
Demonstrator
MSc in Highway and Traffic Engineering (Reading),
BSc (Hons) in Civil Engineering,
Dip in Project Planning and Management,
Dip in AutoCAD, MICE.
Non-academic Staff Profiles